Holistic Digital Transformation is our outstanding signature service.
We believe from the bottom of our heart that successful Digital Transformation needs an holistic, sustainable and responsible approach which will bring people and technologies in balance.
Technologies should support people in their daily life. They should make our human living more comfortable.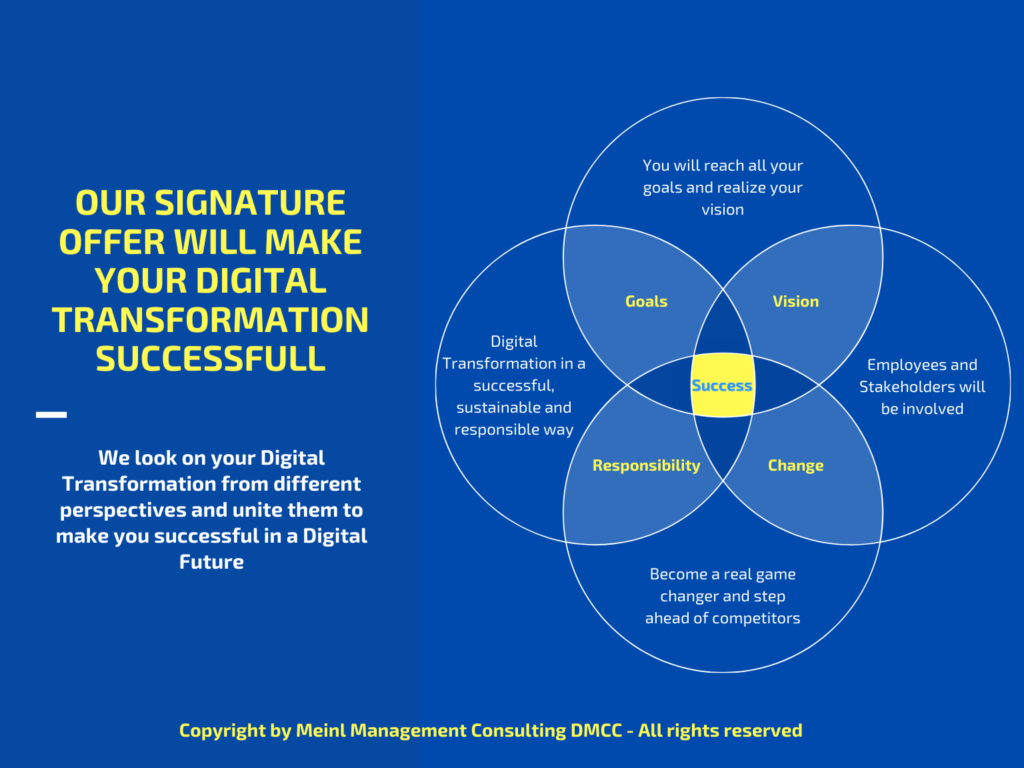 We believe that every organization needs its own tailored to its individual goals and needs strategy for Digital Transformation.
That´s what we will create together with you!
Afterwards we will guide you to become your Digital Transformation Vision reality. Our PMI-certified Project Managers will support your project management in all your Digital Transformation projects. Let us make you the hero in your Digital Transformation journey.
If you want to learn more about our signature offer, then please drop us an e-mail to: info@iris-meinl.com